Remembering Paul Connolly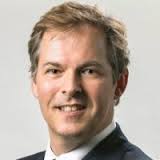 Bessemer Trust colleagues and clients express their deepest sympathy on the death of Paul Matthew Connolly, Director of Philanthropic Advisory Services, who passed away on March 29, 2017. 
Paul made a large and lasting impact on Bessemer during his three-year tenure. As Director of Philanthropic Advisory Services, he elevated the department to new levels of expertise and service. Based in San Francisco, Paul worked with clients and colleagues across the country, making strong connections with many client families regarding charities that were dear to them. He raised Bessemer's standing in the philanthropic community by skillfully connecting people, sharing his vast knowledge, and serving as an ambassador for the firm.
Prior to joining Bessemer, Paul worked for TCC Group, a management consulting firm specializing in private foundations and nonprofit organizations, where he served as Chief Client Services Officer and Senior Partner. He also served on the board of directors. In his sixteen years at TCC, Paul helped lead the firm's growth strategy, including launching the Western Regional office and building the philanthropy practice. Earlier in his career, he was an Associate Director at the Nonprofit Finance Fund (NFF) where he oversaw an $11 million loan fund which provided financial and advisory services to nonprofit clients.
He authored two books on nonprofit organizational development: Navigating the Organizational Lifecycle: A Capacity-Building Guide for Nonprofit Leaders and Strengthening Nonprofit Performance: A Funder's Guide to Capacity Building. A frequent speaker and author on effective philanthropy, he published articles in The Stanford Social Innovation Review, The Chronicle of Philanthropy, and Foundation Review and was quoted in The New York Times and The Wall Street Journal.
Over the years, Paul served on numerous boards and advisory committees on both the East and West Coast. Most recently he served as Board Chair of Yerba Buena Center for the Arts, on the Board of Directors of The Nathaniel Wharton Fund, and on an advisory board for The Foundation Center.
He earned a B.A., with honors, from Harvard University and an M.B.A. from the Yale School of Management, where he advised student leaders of the Yale Philanthropy Conference. Paul will especially be remembered by students and graduates who benefitted from his mentorship and support in navigating careers in philanthropy.
Bessemer Trust and the philanthropy field have lost a thought leader, colleague, and friend. Our deepest condolences go out to Paul's loved ones.