The modern food system, dominated by global monopolies, has been shaped by the privatization of public goods and the deregulation of corporate capital— leading to the highest levels of global inequality in economic history. The staggering social and environmental costs of this transition have hit people of color the hardest, reflected in the record levels of hunger and the massive northern migrations of impoverished farmers in the Global South, and an epidemic of diet-related diseases and high levels of unemployment, incarceration and violence in underserved communities of color in the Global North.
In many ways, the community food movement— with its projects for a fair, sustainable, healthy food system— is rebuilding our public sphere from the ground up. But as many organizations have discovered, we can't rebuild the public sphere without addressing the issues which divide us. For many communities this means addressing racism in the food system. "Understanding where and how racism manifests itself in the food system, recognizing it within our movement and our organizations and within ourselves is not extra work for transforming our food system; it is the work
."
  - Eric Holt-Gimé
nez
Join Eric Holt-Giménez, Executive Director of Food First, for a discussion on the global food system, food movements and the role that race plays in each.
Presenters
Designed for
All interested funders
Registration
2:45 - 3:00 PM  Check-in
3:00 - 5:00 PM  Program
Registration is required by March 14.
Members: To register yourself and/or a colleague at your organization, please log in and click the Register Now link above. (no fee)
Guests of Organizers:
Please email
register@philanthropynewyork.org
with your name, title, organizational affiliation, business mailing address, and phone number.  Please indicate which organizer you were invited by. (no fee)
Can't attend in person? You can watch the discussion via livestream!
In collaboration with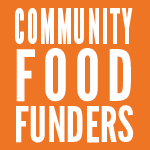 Resources
Suggested background reading materials:
Click here if you would like to view additional reading materials.